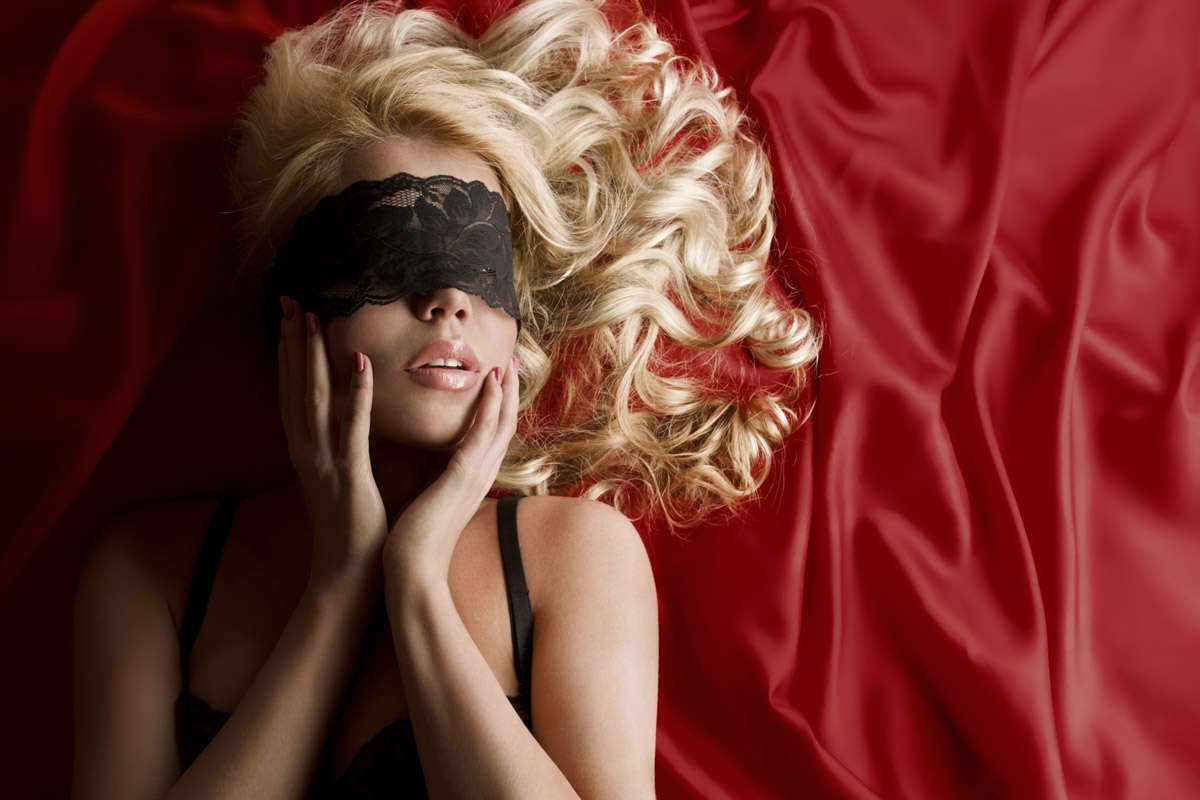 Porn for Women That are Really, Really Good.
While there's no shortage of porn on the Internet, sometimes it's hard to find something you actually want to watch. But this is changing, thanks to the rise of porn for women. Finding hot visual masturbation material should not come at the cost of feeling like an object. Here are some porn sites to check out if you're looking for female empowerment, mutually respectful sex, and lots of hot people. Additionally, try talking dirty on a naughty chatline as an alternative to just watching porn.
1. Make Love Not Porn
This site showcases real sex among real people, not actors doing things that don't represent how sex happens IRL. "We are not porn—porn is performance (often an exceedingly delicious performance, but a performance nonetheless)," its website reads.
2. The Crash Pad
This award-winning queer porn site provides "real dyke porn, lesbians, femme on femme, boi, stud, genderqueer and trans-masculine performers, transwomen, transmen, queer men and women engaging in authentic queer sexuality, whether it is with safer sex, strap-on sex, cocksucking, kink and BDSM, gender play and fluidity, and always authentic orgasms."
3. Lucie Makes Porn
This site showcases videos, photos, and writing by feminist pornographer Lucie Blush. It also includes work by others that Blush curates. "Feminist porn is a kind of porn that respects the actors, the characters, and the audience," she explains on the site. "It includes good work environment and a constant search for pleasure, for everybody."
4. Lust Cinema
Erika Lust, a filmmaker who explained why porn can be feminist in a TED Talk. It gives us porn videos—made largely by female directors—that show all of the passion, "intimacy, love, and lust in sex," where "the feminine viewpoint is vital, the aesthetic is a pleasure to all of the senses, and eroticism and innovation are celebrated."
5. Lady Cheeky
Instead of your standard video format, this site features GIFs. This works best for quick, free consumption of "palpable desire, unbridled passion, and body-positive eroticism."
6. Dane Jones
The "female-friendly" sections of mainstream porn for women sites are often just proof of how low our standards are. Anything where a woman feels a modicum of genuine pleasure tends to get categorized this way, even when the images overall are clearly geared toward straight men.
7. Indie Porn Revolution
The women-run Indie Porn Revolution—formerly known as nofauxxx.com—is committed to involving a diverse array of actors, showing safe sex (a rarity in porn), and casting frequently typecast people in non-stereotypical roles.
8. Bright Desire
"Ms Naughty," the filmmaker behind this production company, calls it, "a deliberate attempt to show all the good stuff that we love about sex—intimacy, laughter, connection, and real pleasure." The videos feature the silly, awkward side of sex as well as the hot and steamy side.
9. Sounds of Pleasure
Listen to enough fake porn moans and you can start to wonder what real people actually sound like when they're masturbating or having sex. Fortunately, this site clears all that up. For no cost at all, you can listen to dozens of audio recordings of masturbation sessions.
10. Good Vibrations After Dark
The feminist sex-toy store Good Vibrations makes an effort to cater to women's diverse desires, and its video collection is no exception. You can search specifically for feminist porn, women-directed films, and even sex-ed guides—something very needed in a world where way too many people learn everything they know from some pretty unrealistic porn.
Adult Phone Chat Line provides: Free Profiles, Free Audio Greetings, Free Voice Mailbox, Listen to Thousands of Local Singles, Live Chat Room, Live 1-to-1 Chat, Talk Live with Sexy Adult Singles, Discretion, Anonymity, Privacy, 24/7 Customer Service.
Free Phone Chat (UK) Bringing you tips, updates and special offers. Phone chat, party lines, telephone personals and dating services.